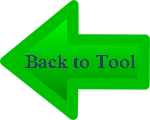 Welcome to Easy Sinhala Unicode - Developer API
This is only for web developers who are interested to add Sinhala Unicode converter to their web site or web based system. This is a completely free service which provides API to covert singlish words to Sinhala Unicode. You can use this API as below.
Post your data (In singlish formatted text, post variable name should be "data") to the following URL. Service will give you Unicode of given singlish text.
http://easysinhalaunicode.com/php/API.php?action=convert
POST variable name should be "data"
You can find working example by downloading this.
Download working exaple